Upskilling couldn't be easier…
…with licenses for each of our paths available for purchase on an individual basis or pick'n'mix a selection. How it works:
1. DISCOVER OUR PATHS
Browse through the learning paths, what fits you or your team?
2. PICK ONE OR SEVERAL
Do you find one or several that sounds interesting? Good!
3. ARRANGE YOUR ACCESS
Contact us to set up your access! We're happy to advise on the best package – based on your needs.
---
The unique customer experience
This program improves the ability to provide a unique customer experience – a key factor for customer satisfaction and loyalty. Following this path, the participants discover all the elements needed to achieve this, from effective communication to complaint handling.
---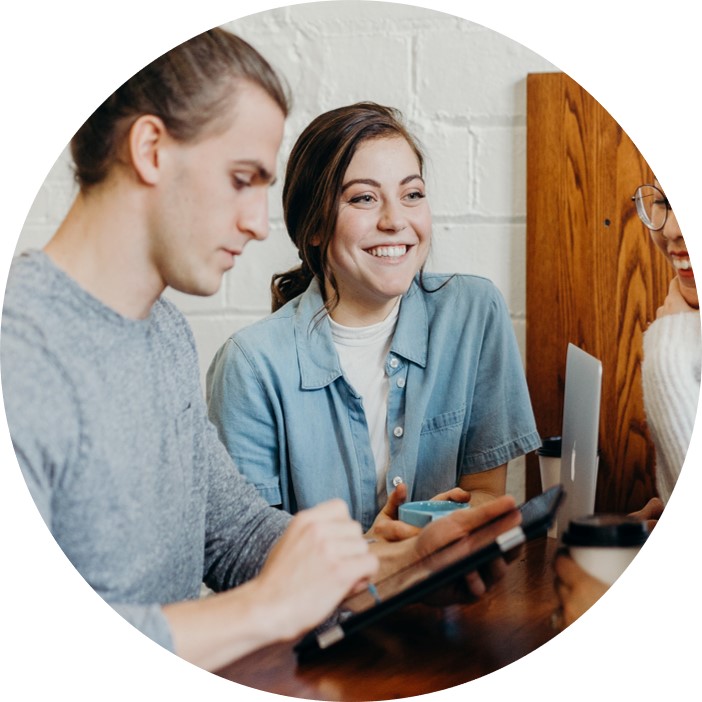 The path to Customer Experience Excellence
Discovering excellence in customer experience – Understand what an Excellent Customer Experience is and why it is so important.
Understanding communication – Explore the communication patterns that affect the way messages are sent and interpreted, as a key for effective communication.
The power of storytelling – Apply the key techniques that make conversations with customers powerful, using storytelling.
Active listening – Discover how to give the customer full and undivided attention through the ability of active listening.
Effective questioning – Find out what kind of questions to ask your customer and when, in order to better understand their needs and build a stronger connection with them.
Excellent customer experience in person, via telephone and email – Master your ability to deal with customers in person, via telephone and email and provide an unforgettable experience.
Handling customers' objections – Handle the customer's objections with the 7-step technique.
Dealing with difficult situations – Manage your customer's complaints and deliver bad news using the right approach.
---